Fall Strip Tillage Equipment

---
Strip tillage research and demonstrations have been going on for more than a decade. It is fair to say that no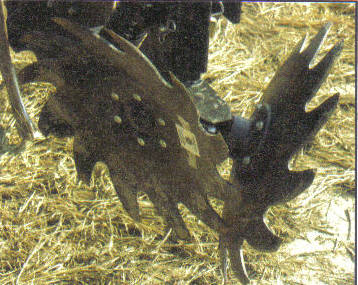 particular piece of equipment has done everything we wanted under a wide range of Ontario field conditions. Some of the items on our equipment wish list include:
Get a machine to handle more challenging residue situations (i.e. higher wheat yields, weeds, volunteer wheat, cover crops etc.)
reset action on the shank to handle rocks
knives, sweeps etc. that can boil soil up into a berm without throwing it out of the row zone
hilling devices that can contain all the soil in the row and actively assist in building a berm
keep horsepower requirements reasonable (ideally less than 15 HP per row)
Equipment options for strip tillage continue to expand as adoption in the United States grows. The following is a list of websites for those interested in viewing various strip tillage equipment designs. This list does not imply any endorsement of a particular make.
http://www.dawnequipment.com/
http://www.dmifarm.com
http://www.unverferth.com/
http://www.progressivefarm.com
http://www.yetterco.com/
http://www.blu-jet.com/blujet/index.html
http://www.tilltech.ca
http://www.bighambrothers.com/tillage.htm
http://www.suncomarketing.com